Your Mastectomy Specialists in Southern Saskatchewan Mastectomy Products, Breast Prosthesis, Bra Fittings, Wigs & Compression Stockings
Pink Tree Specialty has been Regina's premier source for mastectomy products, wigs, compression stockings, bra fittings and more for over 25 years.
We provide top quality products for every budget, a huge in-store inventory with the product knowledge and fitting experience that you just can't get by shopping online. YOUR proper fitting is our SPECIALTY!
We are committed to YOU, and to providing the best possible product fit for comfort, style and function that we possibly can. We will provide you with the advice you need to make the right choice for YOU.
We have the extensive product knowledge and the best possible products and selection to ensure you have the best for YOU. And our huge in-stock selection from the top manufacturers will provide YOU with the choice and fit you desire and deserve.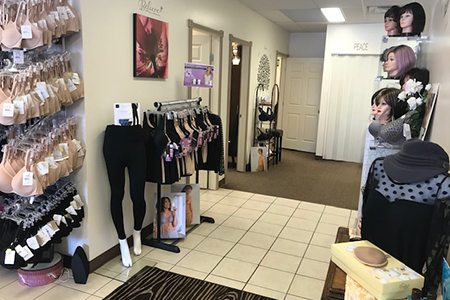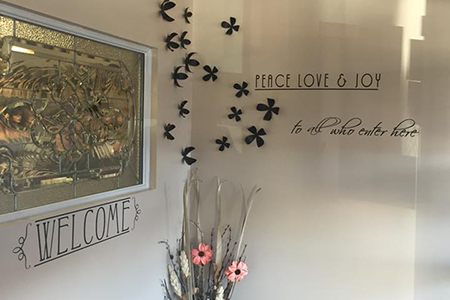 Pink Tree Specialty is staffed with caring and compassionate people who truly care that YOU are treated with respect and take the time necessary to ensure your complete satisfaction. Our locally owned store and professional staff will provide you with:
• A caring and supportive environment, and a comfortable and private setting where you can take your time
• A discussion about your individual product needs
• Many years of hands-on experience
• Up to date product knowledge, which includes Certifications for both Breast Prosthetics and Medical compression stockings and garments
• Products that fit your body, your lifestyle, and your personal style
• A professional fitting to make you look good and feel great
Our mission
Supporting women's confidence to live a fulfilling life after a cancer diagnosis.
We are passionate about supporting women's confidence and body image as we are committed to making a true difference in their lives.

We are truly specialists in what we do, and we gain an immeasurable amount of personal satisfaction from providing you with the right products and the perfect fit. Your personal and private fitting at Pink Tree will be assisted by experienced and certified staff. You can expect products that suit your body and personal style, your lifestyle and personal tastes.
We are located on south Albert Street in Regina, Saskatchewan, making us easily accessible to both city and rural clients. We are wheelchair accessible and there is designated handicap parking right in front of the store. If accessibility remains an issue, we can even arrange home or hospital visits!

Helen Weninger started Pink Tree in Regina, Saskatchewan over 25 years ago. She has a strong desire to work and network with Saskatchewan women, especially when they need a compassionate shopping experience.
Helen has become well known for the comforting environment that she and her staff provide in the store. The Pink Tree staff will actively listen to your needs, respond with a supportive, positive, and sincere attitude. Then, they will provide you with the ideal recommendation for your particular needs.
Pink Tree are true specialists in what they do. They come highly recommended by past and present customers, as well as many of Regina's medical professionals. You can trust their experience and expertise.
Their store provides the very best fitting experience available. They understand the role that your appearance can play in maintaining a positive attitude. As Helen says, "we make sure that when you visit us, you leave with a smile. When we look good, we feel good."
Helen advocates for Saskatchewan women as a long time volunteer member of Look Good Feel Better Program. This program aims to help woman with cancer see herself in the mirror again.
Our Products and Services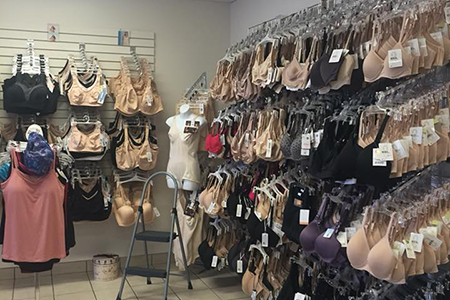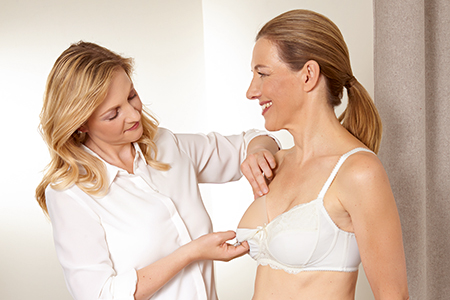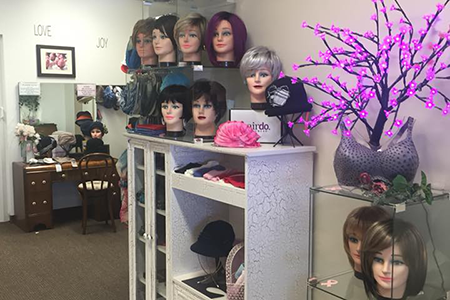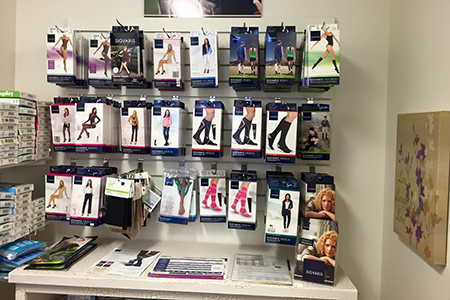 No appointment is necessary. Come and see us at Pink Tree today.
We are PERSONAL. We are PRIVATE. We are PROFESSIONAL.
Visit us Monday to Friday 9:30-5:00 & Saturdays 10:00-3:00
We are easy to find on south Albert beside the Co-op Pharmacy and across from Superstore.