Mastectomy Accessories & Breast Prosthesis
Each surgery condition is unique. Our experienced and certified staff can consult with you and provide one-on-one advice that will assist you in meeting your important objectives:
• Choosing the right breast prosthetic for your individual needs
• Matching the prosthetic to your natural breast's size and weight
• Matching the profile to your non-surgical side
• Ensuring the breast prosthetic is comfortable and balanced
• Ensuring that it looks and feels natural.
  Fitted for optimal spine balance
Some women find that traditional breast prosthesis feel a little "heavy." We proudly carry lightweight breast forms that weigh 25% to 30% less. They provide other benefits as well:
• Softer than ever before, offering a relaxed drape and natural profile.
• Ideal for some women with irregular chest walls, the soft gel hugs sensitive scar tissue for optimal comfort
• Less weight also means more comfort on the neck and less pressure on the chest and shoulders
• Scientifically formulated soft gel snuggles into place on the chest wall and is responsive to your body movement
• Ideal for women with osteoporosis, arthritis, lymphedema, or someone who just wants a lighter weight to carry
Another option might be breast forms that adhere directly to the body without skin supports. A unique skin friendly adhesive gel is used on the back layer, allowing it to feel and move naturally with every body movement. Many women completely forget that they're wearing a breast form! Other advantages include:
• Lighter feel, as the chest wall supports the weight of the breast form
• Less pressure on the bra shoulder straps
• More fashion freedom – wear almost any bra
• Can be worn attached or unattached
At Pink Tree, we have one of the largest selections of breast prosthesis and mastectomy bras. We carry products from all the leading manufacturers, providing you with the ultimate selection and a perfect fit. Whatever your size, shape or surgery type, our specialists will find the right product to suit your individuality.
It's very important to have the correct bra when fitting a prosthesis. Specially designed mastectomy bras provide a "pocket" to hold the prosthesis and are designed to provide excellent support, without being clumsy, pulling or pinching. Mastectomy bras should be professionally fitted to suit your body style and type of surgery.
Pink Tree has a huge in-stock selection of mastectomy bras. Our experienced and certified staff will provide you with a private fitting to ensure you get the look and feel you deserve.
Post-surgical compression bras are also a popular item. These specialty garments provide the correct amount of compression for immobilization and stabilization of the operated breast tissue. It also promotes optimal lymphatic flow, supports wound healing, and can reduce scarring.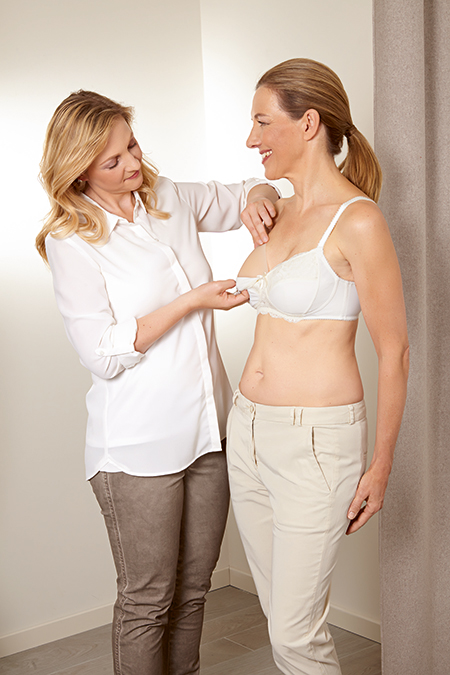 Our Mastectomy Accessories include breast swim forms, and mastectomy bathing suits that combine support and security with comfort and great style. You may also want to check out our camisole top with a built-in bra and pocket for your prosthesis. These can be worn as an undergarment or even as a regular tank top!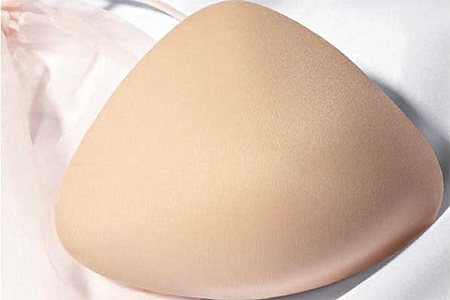 Our mastectomy swimsuit line combines flattering colourful styles for every figure. All styles are specially developed for the individual needs of women after breast surgery – a breast form specially made for swimming fits securely in the cup pocket of the swimsuit so she can swim and sun confidently. Come in to see our new arrivals!